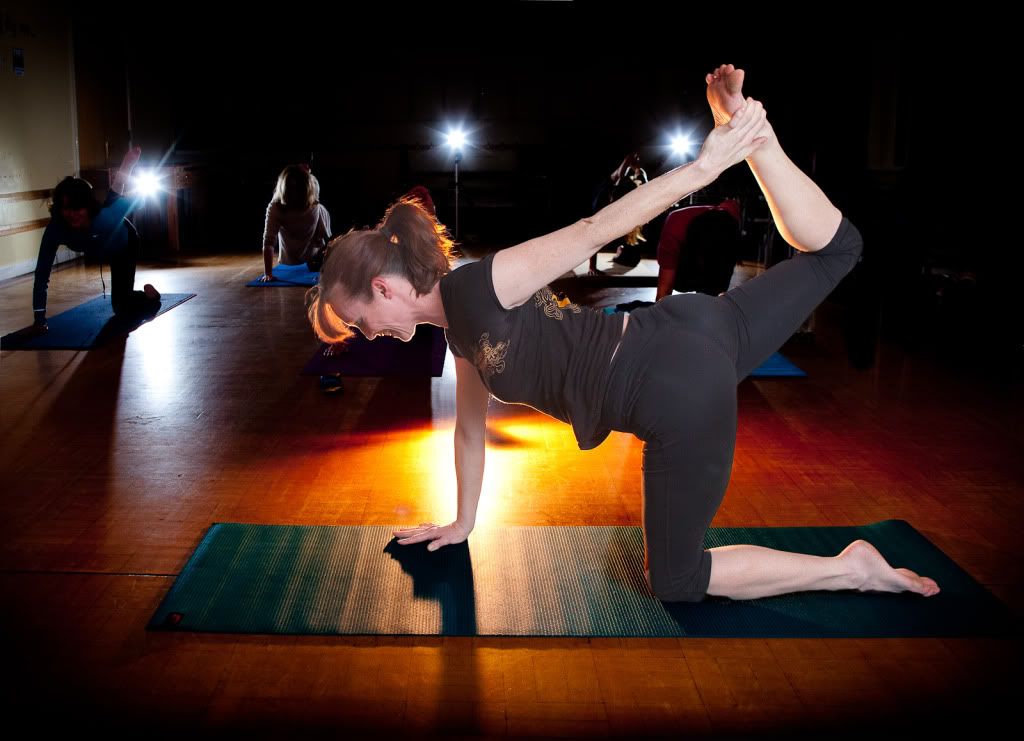 As regular readers will know, the
We Love Enfield Photo Blog
is constantly on the lookout for people who are just doing that little bit extra, and using their skills to put something into the mix that helps make Enfield such a great place to be. One such person is the wonderful Cathy Underwood, who has expanded her yoga teaching business
Yoga4Mums
in a number of great directions.
Last night I went to Merryhills Primary School, one of a couple of venues that Cathy teaches from in order to help raise funds for local schools (the other being Forty Hill School), but what really inspired me to want to make a portrait of Cathy was the work she's doing under the "Yoga4Care" banner.
Cathy is committed to extending the reach of Yoga throughout the community and Yoga4Care provides classes for special needs and learning disabled, mental health and all other vulnerable groups. Cathy says; "Yoga is an exercise that is suitable for all age groups and abilities. Our teachers are trained in all areas of special needs and mental health with a sensitive and practical approach and we tailor classes to small groups and individual needs."
Equally importantly, Yoga4Care also provides classes for those caring for people with special needs. Again, it's over to Cathy for an explanation; "We appreciate the dedicated attention and care that carers, parents and families provide each day. Therefore, we have devised a simple yoga programme that can help relieve physical and mental stress and replenish energy."
Cathy can be contacted on 07957 272066 or via her twitter feed
@Yoga4Mums
.
We salute you!
Dan P.S. Do you know of anyone who we should be featuring on the We Love Enfield Photo Blog? Fill out the comments form below if you know of anyone or anything deserving of a feature.